A Brief History of Building Around the World and How it is Changing with the Times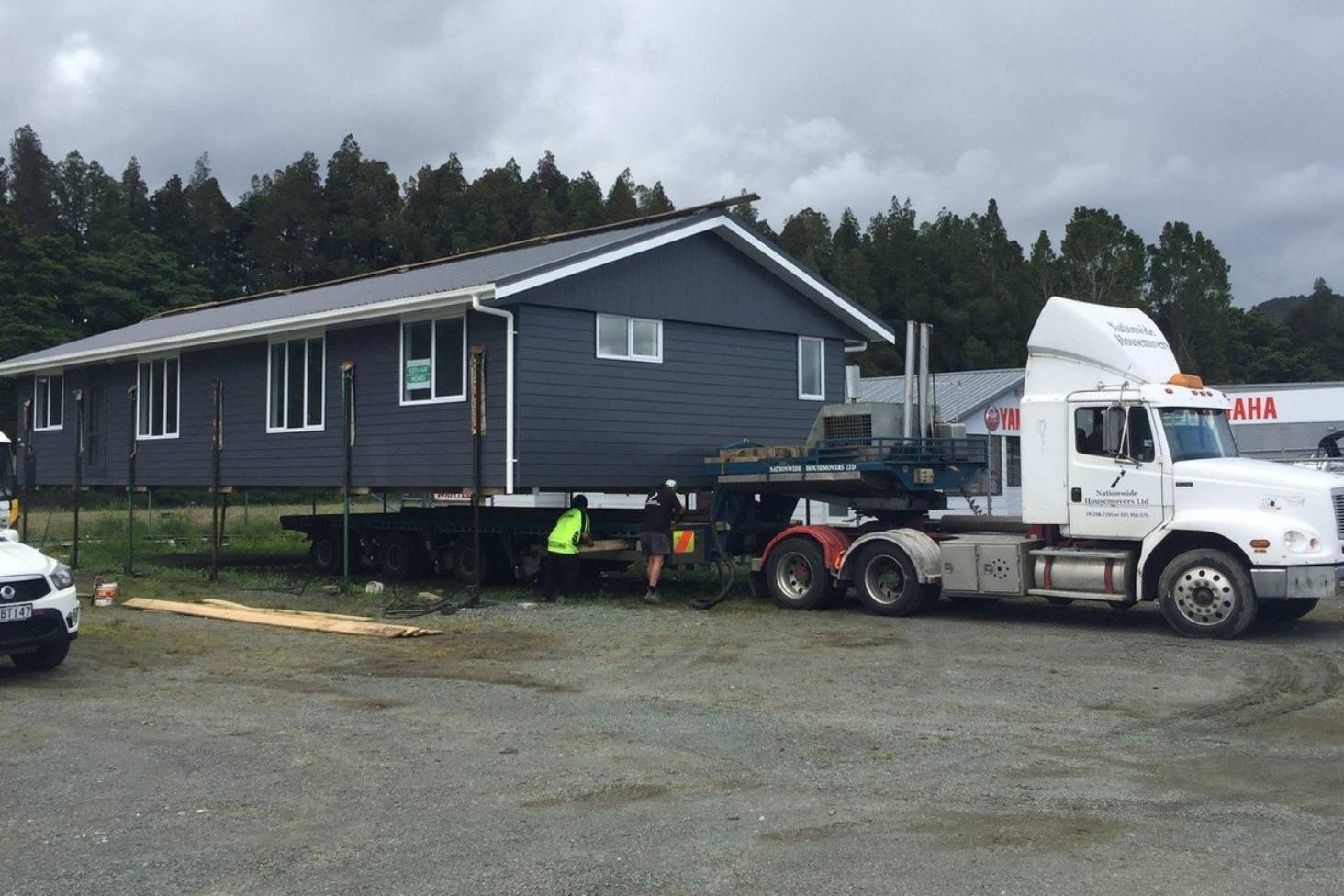 Of course, man has constructed dwellings since we first roamed the planet, living in caves and makeshift shelters, using whatever materials that were at hand. Timber was really the first building material that was widely used to build houses, then came stone, which was a very labour-intensive way to build, yet stone buildings last for centuries and quickly became the preferred building method, despite the manpower required.
Tropical Climates
In warmer climates, shelter doesn't have to combat the cold, which makes things much simpler; a roof, four walls and a few windows and you are good to go. Natural materials like bamboo and other timber species provide the majority of dwellings in third-world countries and they are ideal, while mud is still used in parts of north Africa and the Middle East.
Sub-Zero Temperatures
The fact that parts of the Arctic Circle are inhabited by humans is nothing short of amazing and as we know, Eskimo and Innuit people made their homes from blocks of ice. You might find it hard to believe that being inside an igloo would be warm, yet ice and snow are good insulators and the Arctic people have lived this way for thousands of years, living off the land hunting seal and polar bear, using all of the available resources for food, clothing and shelter.
Temperate Forest Zones
Once you go above the tree line in northern Canada, there are no building materials other than rock and ice, while in lower latitudes, the log cabin has reigned supreme and probably will remain so for many years to come. You can imagine the work involved in felling pine trees, logging them and building a cabin! There are amazing YouTube videos that show you how to build a log cabin with a chainsaw and a few hand tools; all you need is the land, the lumber and the manpower. Large areas of North America, Canada and Russia have huge regions of pine forest and each culture developed their own style when it came to building log cabins, with structures that were built to last.
Prefabricated Homes
These were all the rage in New Zealand and Australia in the post WWII days; sections were put together in a factory then shipped out to the site and bolted together and you have a house. Today, there are specialist companies for relocatable homes, who offer a wide range of services, such as:
Buying property
Selling property
Moving houses
It is possible to move certain types of buildings, if you know what you are doing and it is easy enough to find out whether your home lies within this category, then you literally can 'move house'. Of course, you have to put away the cutlery when the relocation process is underway and by contacting the right provider, you can examine all of your property options, including having your home moved to another location. When the first settlers arrived in Australia and communities grew, prefab homes were quickly erected and they remained in place for many years, as they were designed for the climate. Both World Wars saw the need for prefab housing and the same principle is used by some specialist builders today, who specialise in house relocation, which is more than a little challenging.
Container Homes
What a great idea! Take an empty sea container, cut out the holes for windows and doors, install a floor and wall lining and you have the perfect accommodation. You can design large homes made with an assortment of 20' and 40' containers, which sit on a concrete base; there are many advantages to this kind of modular living, you can easily have your home relocated. This is far from a cheap; with all the fixtures and fittings, a combination container home would cost around the same as a bricks and mortar house. If you do not follow the pack, this might be the ideal living accommodation and it is certainly a conversation starter to live in a container home. If you have yet to see a container home, Google Images will show you some stunning properties made of containers, and if you found the perfect plot of land, all you need is a concrete base, some utilities and your new home can be lifted into place by a team of experts. Many expats who come to live in tropical countries like Thailand rent a plot of land and commission a container home and when the relationship with the local girl goes bad, you can go rent another plot of land and take your home with you. Thailand is one of the few nations where land ownership is not permitted for foreigners, yet you are allowed to own a house, which is why container homes are so popular.
Composite Materials
Wherever you live, insultation is a critical factor and today's generation of composites offer high levels of thermal insulation, keeping you warm in the cold and cool in the heat. If you are considering a new build, do look into composites if you want effective and affordable climate control, especially when it comes to roofing. There are aluminium sheets with a composite layer of special foam that provides the best insulation, while Elon Musk has designed a roof tile that is actually a solar panel! It is likely we will see more composites in the construction of the future, largely due to environmental reasons and the great thermal insulation they provide.
Eco-Friendly Building
Since the 1990s, we have begun to change our habits, as the science was clear, global warming is real and this drove governments to begin to clamp down on industry, large capacity engines were replaced with 1 litre units that meet high emission standards. The construction industry evolved an eco-friendly branch; check out the latest bamboo houses made from harvested bamboo, while cork flooring is now as popular as solid timber. Those who really care about the environment look into eco-friendly building, which is predicted to grow steadily, as more and more people become aware of the problems facing our blue planet. Natural materials can be harvested, which has no impact on the environment and this might be the future of construction, as we strive to reduce the impact humanity is having on Mother Nature.
Concrete & Steel
Since the start of the Industrial Revolution, concrete became a preferred building material; when combined with steel rebar, anything is possible and the huge cities around the world are testament to the success of concrete and steel. Concrete is also widely used in houses, with colours and textures to bring many options, although there has been a shift to composites in residential architecture. There's little eco-friendly about cement and concrete, which is mined around the world and eventually there will come a day when the resources are depleted.
Solar Energy
This will be a game-changer and should see the death of the fossil fuel burning power station, which is long overdue. Homes are being constructed that incorporate solar energy systems, which gives you energy independence with the clean and renewable energy from the Sun; systems were expensive in the early days, yet today's generation of solar panels generate electricity even on cloudy days! Lithium-iron batteries store the energy efficiently and for the average home, you would see a return on your investment within 5 years. You would no longer be at the mercy of the energy corporations that love to hike their prices at every opportunity; you don't need to connect to the national grid at all! Some homeowners get a portion of their energy from the Sun, with the rest coming from the grid, yet we now have the tech to power a house using solar energy.
Movable Homes
Expect to see more movable homes, as the technology allows for the transportation of traditional structures, which is a specialised field of logistics. There is one such company here in New Zealand, where house removals are planned and implemented and they have the know-how and the resources to move a house; they also buy and sell property and are the people to talk you if you want to explore the possibility of having your home relocated.
Property as Investment
Many small investors prefer to put their wealth into real estate and as the demand for living accommodation grows, more houses are constructed, with developers buying up land and creating living space. The rental property sector is very healthy and with the way land prices are increasing, investing in a rental property in the right part of town offers a healthy return. The trick with property investment is choosing the right locations, preferably a rural area that comes under development, which shoots up the land price; developers are constantly looking for plots of land in the far extremes of cities and around industrial zones.
Building has evolved alongside society and the future looks bright with the arrival of composite building materials. Wherever you live in the world, you can find a range of building styles to meet your needs and designing your dream home should be everyone's goal.