Fire Damage Restoration in Minneapolis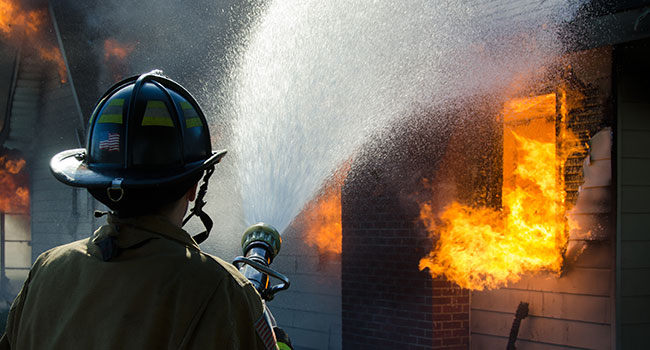 Fire damage restoration Minneapolis companies serve both commercial businesses and residential homes. For them, no restorations of fire damages are too big. Companies will also work with the owner's insurance, staying compliant and keeping them regularly updated with their procedures and policies.
Why would you go for a damage restoration provider company in Minneapolis?
Following are the reasons to opt for fire damage restoration in Minneapolis:
Fast service: An immediate action will help to minimize damages and restoration and cleaning costs. They respond immediately in a fire emergency. Fire is invasive and it spreads quickly throughout a property, destroying walls, floors, furniture, etc.
They have experienced fire damage specialists: They provide extensive fire damage restoration and cleanup to get the property back to its original functioning. Their experienced team consists of a smoke and fire restoration technician, fabric cleaning and upholstery cleaning executive, odor control executive, and water damage restoring technician.
Certified technicians: The staff is highly trained and experienced. They have industry certifications like IICRC (Inspection Cleaning and Restoration Certification) training, e-learnings, ECT (Employee Certification Training), ongoing educational classes, initial franchise training, etc.
Restore-first approach: they completely focus on restoring rather than replacing the affected area of the property because restoring is comparatively less costly than replacing and demolishing the area. The restore-first mentality will allow one to get their business or home back to the pre-fire state with less disruption and comparatively quicker.
Local company: The locally operated and owned companies are part of the national network that operates with natural resources.
How is fire damage restoration done?
After the firemen leaves, your property will likely be suffering from smoke and water damage from extensive use of water as a fire extinguisher. The expert technicians will restore your property to the pre-fire condition by taking exclusive and unique measures for each damage event. You can follow these steps to understand how fire damage restoration is done.
Step 1: Contact an emergency
The reviving or restoring process will start shortly after the affected property owner calls the company. Their representative will inquire about the fire damages so that they can be equipped with appropriate resources.
Step 2: Fire damage assessments and inspections
They will carefully test and inspect the property to assess the extent of smoke, soot damage, water damage, and fire damage. It is very essential to develop an action plan.
Step 3: Immediate roof tarp and board-up service
Fire damages might affect walls, roofs, and windows. To protect against further damage and maintain security, they can immediately board up the missing walls and windows and put tarps on ceilings or roofs that are damaged. It can be treated as an emergency first-aid to fire damages.
Step 4: Water drying and removal
This process begins immediately and it removes all the water so that further work can start. They generally use air movers and industrial-grade dehumidifiers to prevent any secondary water damage such as warping and swelling of walls, floors, furniture, etc.
Step 5: Soot and smoke removal
Specialized techniques and tools are used to remove soot and smoke from every possible surface.
Step 6: Sanitizing and cleaning
They clean, disinfect, and sanitize all the restorable structures and items. Odor control or removal is also done by them.
Step 7: Final restoration
It will get to the pre-fire condition. This process involves minor changes like painting, replacing drywall, and installing a brand new carpet.
Conclusion
Now, this is quite clear about the different specialties of the fire damage restoration Minneapolis technicians. Everyone can contact a service provider without a second thought if any property gets damaged.