Great Benefits of Investing in Commercial Property for Sale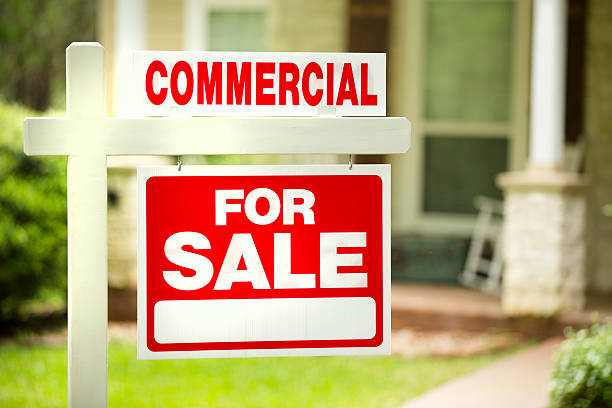 Commercial property is one of the strongest and most solid assets to invest in. It is a kind of investment where the prices do not waver on a daily basis and that also makes it a highly trustable source of a great investment. Though there are various types of real estate, residential properties, land, and commercial properties, investing in commercial property for sale in Australia through CommercialReady offers you the best investment opportunity, it being a purpose-built platform for all types of commercial property investments.
Here are some other benefits of investing in commercial property for sale:
Generally, the rental return to own commercial property is better as compared to residential property and also easier to earn a neutral return.
For e.g., mostly you can achieve a 6% net annual return, however residential properties would just achieve a 2% to 3% Net return. This is what you get after deducting all the other costs like repairs, water rates, land tax, and so on.
The rent that is paid by your company is tax-deductible at 30%, and if it goes in your SMSF, it is just taxed at 15%. The capital gains are only taxed at 10%.
When you invest in a commercial property, it has much more generous depreciation rates as compared to residential properties. And so, it makes it more tax effective.
Generally, tenants are businesses and they always prefer to sign a long-term lease like 5+5 years. So, it is always advisable to invest in commercial property for sale in Australia with the help of CommercialReady. They offer the best commercial property investment opportunities for sale, in order to fulfill the requirements of vendors, property investors, and marketing agents as well.
Excellent appreciation of your asset value
Historically, investment in commercial properties offered excellent appreciation value-wise, which exceeds and meets other investment types.
Generally, properties can go up in value from some internal factors like proactive management, thus making cost-effective improvements to properties that also improve the desirability and usability of the asset. And even the external factors like imbalances of supply and demand.
Commercial property is one such investment class that is a hard asset, having meaningful intrinsic value. The land of the property has value and even the structure itself. By choosing the asset quality and location wisely, investors can greatly benefit from the security of simply knowing that they own an asset. And it has the potential to earn a good income, irrespective of what happens to the present tenant.
For this reason, investing in commercial property for sale does not fluctuate with the same volatility as the stock market does. But it is also important to buy from a genuine source, as it involves a huge investment.
If you are looking for the best commercial property for sale in Australia, you must inspect CommercialReady's site before you invest. It is an independently owned company in Australia. Additionally, CommercialReady's Content Hub offers the best source of reliable industry news as well as insights through a wide range of mediums.