Luxury Living in Phrom Phong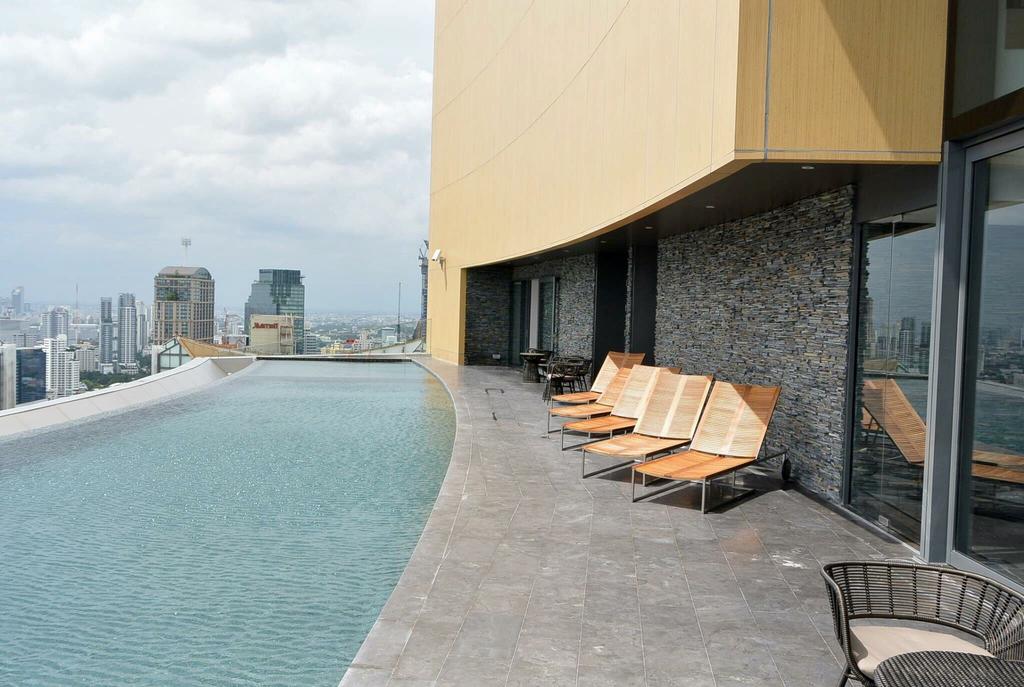 For many, the first thing that comes to mind when they think of Bangkok is delicious street food, exciting nightlife, ornate temples, and kind people. But there is more to the Thai capital than tasty noodle soup. Bangkok offers world class luxury apartments and condominums in the heart of the city. Whether you are looking for a penthouse on the top floor or a more modest 2 bedroom, Phrom Phong is an excellent place to start your search.
Housing
When you first begin searching Phrom Phong for a place to buy or rent, the first thing you will notice is that most of the options will be in high rise apartments. There are some shop houses and townhouses however these may lack the luxury standard that many are looking for. On the other hand, the high rise condos that dot the skyline house some of the most luxurious accomidation that Bangkok has to offer. Many have been built recently and some are still under construction. This gives you the chance to buy a brand new condo and be the first person to live in it. Many condos in Bangkok, like the TAIT 12 (known as เทตต์ 12 in Thai), offer high-end services that cater to a more affluent clientel.
Most offer a variety of condo styles and floor plans such as:
1 Bedrooms
2 Bedrooms
Duplex Rooms
Penthouse Suits
So whether you're living alone or have a family of 5, there's something to suit everyone's needs.
Amenities
When you are looking for a luxury condo in Phrom Phong, make sure to consider what amenities and services the building provides. Services will vary from place to place and may have an impact on your final decision. Most luxury condominiums will have a pool and fitness center, a great way to blow off steam after a busy day in the city. Others provide spa services and Japanese style onsens. Most have 24 hour security guards that keep you and your family safe and secure. Some may offer valets for parking while others offer parking for residents as well as special parking places for supercars. When you are looking at places to buy in the area be sure to ask about what facilities the building has and what services the building provides. You too can be living the luxury lifestyle in the heart of the land of smiles.