What Does a Property Management Company Do?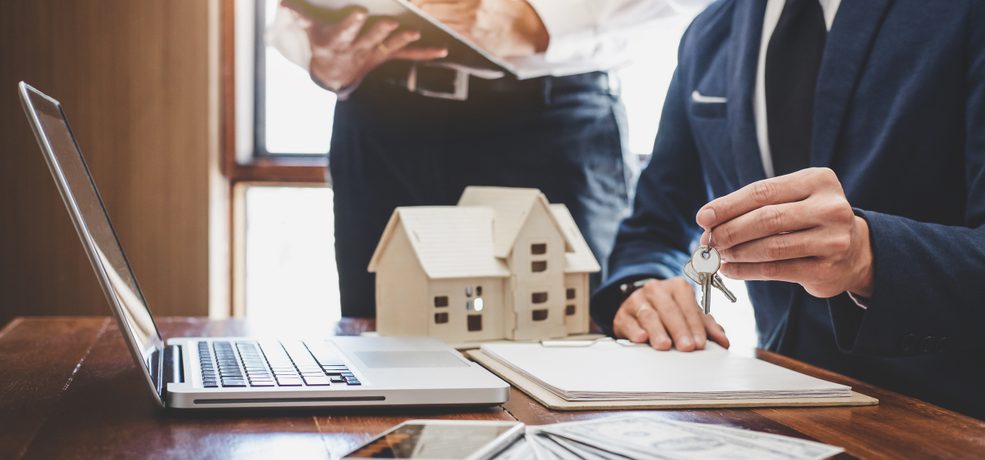 A property management company can effectively market and rent out your home to qualified applicants. They post photos and video walk-throughs on their website and major rental listing sites, and they are available to show the property in person seven days a week. This process eliminates the risk of financial loss because professional property managers conduct a background check on prospective tenants. These checks include employment and credit checks, criminal history, rental history, and information about pets. Property managers also ensure that fair housing laws are adhered to.
Reviewing a property manager's contract
When hiring a property management company, it's vital to read the contract carefully and understand its provisions. For example, it's important to understand how your payments are made and how your funds are withdrawn if you decide to terminate the agreement. Typically, a property management contract will include a year-to-year payment schedule, but some companies also offer month-to-month contracts. Whether you opt for a monthly or yearly agreement, be sure to read the contract thoroughly.
A property manager's contract must outline the terms of the agreement, including the description of the property. It should include enough information to identify the property (a street address is usually sufficient for a single house), the names of the property, and the name of the owner. It should also describe how the manager was appointed by the owner and whether the latter accepted the appointment. A property management contract provides the framework within which the manager will work, and it lays out the rights and responsibilities of both parties.
Choosing a property management company
While reputation is important, you should consider other factors when choosing a property management company. Specifically, you should choose a company that has a proven track record and a high occupancy rate. This way, you will be able to prove quickly that your property is being marketed effectively. Moreover, you should choose a property management company that has strong vendor relationships. Moreover, it's important to check the reputation of the company among its clients and tenants.
Before hiring a property management company, you should check its pricing policy. While many companies do not publish their rates on their websites, it's wise to check if they do. Publish pricing details makes it easier to compare prices and see if they are within your budget. Some companies charge flat fees for maintenance and legal expenses. Additionally, some property management companies specialize in residential or commercial property management. Ensure that the company you choose has experience with the type of properties you own, as this will help them determine the best service for your needs.
Cost of hiring a property manager
The basic cost of hiring a property manager is between six and twelve percent of the monthly rent. This fee can vary depending on the type of property you own. A small building will likely have lower costs than a large portfolio of multifamily units. Generally, though, it is a good idea to have a flat fee. Other fees may include a percentage of the monthly rent or an additional fee based on the size of the portfolio.
The cost of hiring a property manager can range anywhere from $1,800 to $2,500 per year. The cost can be even higher if the property has many units. However, most of these costs are tax deductible, making the total cost around $1,300 a year. If you have many properties or a large apartment complex, you should expect the cost to be higher. For this reason, you should research the costs of hiring a property manager before making the final decision.
Detailed tenant screening
Whether you are looking for a one-time renter or a long-term resident, thorough tenant screening is essential. While an online application is a good first step, you need to take more thorough measures to make sure you're not letting bad tenants into your property. Depending on your needs, you may need to pay a screening fee, which can eliminate unwanted tenants from your rental pool. You should look for red flags such as previous evictions and criminal convictions. Also, you should ask prospective renters to fill out a rental application, which you should offer online, for a more thorough and reliable screening.
A detailed tenant screening report will tell you a lot about the prospective tenant. If there are any discrepancies, you should ask them about them, and if possible, get clarification from the tenant. Credit bureaus use information about a potential tenant's payment history, any negative public records, and recent inquiries, among other factors, to determine their rent payment reliability. A high score predicts a tenant's ability to pay rent and avoid problems with the landlord.
Rent collection
Online rent collection is one way to improve landlord satisfaction. You won't need to spend a lot of time going to tenants' homes and dealing with lengthy conversations. You'll also save time. Many collection software programs allow tenants to submit maintenance requests and pay online. Regardless of the method you choose, you should understand how online payments work and how to set up your system to maximize tenant satisfaction.
In-person rent collection is the least preferred method. You'll need to make time to drive to the tenant's home, set up a meeting spot, and spend gas money. Plus, you'll need to make sure you get your rent every month. However, this option is convenient for landlords. The company can arrange a drop-off location for rent collection that is convenient for the tenants. It can also be more secure than dropping rent at a mailbox in the tenant's home.